Our History
Boyce Funeral Home is one of the oldest, independently owned funeral homes in Canada.
Established in 1908 by G.W. Boyce, the original business was situated behind the present-day museum. Mr. Boyce was well known for his handcrafted furniture, cabinets and wooden caskets.
In 1920, Mr. Boyce purchased a John Street location for his furniture store and continued making caskets. No funerals actually occurred at this location since traditionally services were conducted at the home of the deceased.
During the same year, Mr. Boyce's son, Alan, joined the business. In 1928, Mr. Ben Potter joined the company and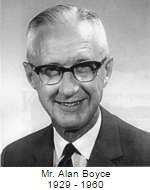 together with Alan ran the family business upon the retirement of Mr. Boyce Sr.. In 1951, the home of Dr. Best was purchased and renovated to accommodate the expanding business. This is the current location of Boyce Funeral Home.
In 1960, following Alan's retirement, Gerald S. Stokes, Licensed Funeral Director and long-term employee of Alan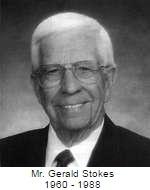 Boyce, acquired the business. Many valued employees worked at Boyce Funeral Home during Mr. Stokes' tenure including Ben Potter, Austin Berry, Bill Wagenblass and Sadie Cook who greeted everyone entered the home.
Eldon Smith became Mr. Stokes' apprentice in 1971, and became fully licensed in 1972 as a Licensed Embalmer, L.E., and Licensed Funeral Director L.F.D. After courting Mr. Stokes's daughter, Catherine Elizabeth Stokes, they were married in 1971 and started a family. After many years of hard work, Eldon and his wife Cathy purchased the funeral home from Mr. & Mrs. Stokes in 1988, keeping the well known name Boyce Funeral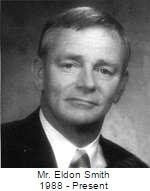 Home Ltd. Eldon and his wife, Cathy, share their lives with the public on a 24 hours a day, seven days a week basis, "Families serving Families" continues to be their focus.

Eldon and his staff are available anytime to discuss your long-range or current needs. Since 1908, the Boyce Funeral Home has served it's community and will continue to be a part of Arnprior's heritage.
To learn more about our services or to obtain information on pre-planning, please email us at info@boycefuneralhome.ca or call 613-623-2538